May 29 2017 7:02PM GMT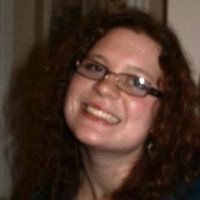 Profile: Kaitlin Herbert
Tags:
A bucket is a logical unit of storage in Amazon Web Services (AWS) object storage service, Simple Storage Solution (S3). Continued…
Quote of the Day
"Amazon S3 is an object store, which appears much like raw disk capacity. Customers simply create a 'bucket'; after doing so, they can put any amount of data in that bucket without deploying anything." – Alan R. Earls
Learning Center
Which AWS capabilities will withstand market saturation?
Core AWS capabilities — compute and storage — are reaching feature saturation, and the cloud provider needs to continue evolving its services to maintain its pole position in the future.
Amazon adds new features to S3 and zero-downtime migration for Aurora
Amazon made enhancements and added features to its Amazon Simple Storage Service (S3) and its Amazon Aurora relational database.
AWS storage doesn't have to be a complex undertaking, experts say
Alan Earls explores different AWS storage services and offers advice to companies on how they can deduce which is a fit for their needs.
Storage vs. database: Moving data to the AWS cloud
David Linthicum reviews the database choices offered by Amazon Web Services and the advantages of leveraging object storage like Amazon Simple Storage Service.
What's the best way to secure Amazon S3 buckets?
Amazon Simple Storage Service (S3) has a variety of security options. Policies and encryption are several ways to protect Amazon S3 buckets.
Related Terms
Amazon S3
object storage
cloud storage SLA
Amazon Simple Database Service
data lake<
Related Tags
AWS architecture and design
Amazon S3 Simple Storage Service and backup