Dec 18 2018 7:54PM GMT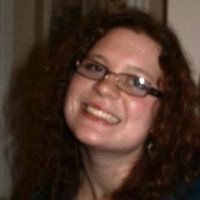 Profile: Kaitlin Herbert
Tags:
A brand ambassador is an advocate of a particular company's products and services. Typically, brand ambassadors are financially compensated for interacting with the public. Continued…
Quote of the Day
"By studying the behaviors of customers who can be identified as having influence over others and optimizing operations to nudge them into the role of brand ambassador, enterprises can leverage customer-to-customer communication to achieve an authentic, grass-roots promotion of the brand." – Scott Robinson
Learning Center
Is CRM with social media growing less trustworthy?
Feedback gathered via CRM with social media can yield bad brand information for the companies that use it. But with a little bit of legwork, it can also be a worthwhile business tool.
7 channel marketing strategy tips for 21st-century success
Some partners lack even the rudiments of a channel marketing strategy. Read these seven tips to get started a plan that will help you build a sales pipeline and take you beyond word-of-mouth channel selling.
Social CRM software is more than just a spin on traditional CRM
Social CRM software helps organizations better connect with their customers and create strong, personal relationships that help drive sales.
Comparison of the top CRM platforms and marketing automation tools
The leading CRM platforms and marketing automation tools offer a wide range of functionality and features that match the size and scope of all organizations.
The leading CRM tools offer a full range of functionality
This overview of the leading CRM tools examines the functionality and options each offers, including deployment models, pricing and licensing information.
Trending Terms
voice of the customer
opinion mining
brand personality
social media monitoring
brand essence
brand experience
Quiz Yourself
Our data shows that a vast majority of customers prefer Brand A ____ Brand B.
a. to
b. than
c. over
Answer