Aug 29 2019 7:09PM GMT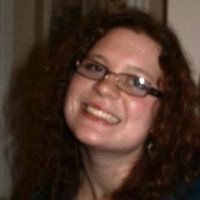 Profile: Kaitlin Herbert
Tags:
Blockchain is a type of distributed ledger for maintaining a permanent and tamper-proof record of transactional data. Continued…
Quote of the Day
"While the underlying technology and architecture are important, these are changing rapidly and most blockchain solutions are likely to undergo a change in their technology before they become mainstream." – Jeff Stollman
Learning Center
4 key blockchain in supply chain use cases and examples
The list of potential blockchain in supply chain use cases is long. Learn about some real-life examples where companies are putting that speculation to the test.
7 steps to implementing blockchain in the supply chain
As experts hype the promise of using blockchain in the supply chain, organizations must approach the technology strategically. Learn the seven key steps to getting an implementation right.
Blockchain terminology: 7 key blockchain storage terms
Although blockchain storage is based on some basic technology, blockchain terminology can be confusing. Find out what distributed ledger technology, shards and farmers are as we explore the lexicon of blockchain storage.
5 potential benefits of blockchain in supply chain logistics
Blockchain in supply chain logistics may offer increased transparency and quality assurance, among other benefits. Here's what suppliers, manufacturers, distributors and retailers need to know.
6 potential blockchain limitations for enterprise use
Blockchain is framed as an exciting, even revolutionary technology. And in many ways, it is. But to appreciate its use for the enterprise, it is important to understand its shortcomings. Here are six blockchain limitations.
Related Terms
distributed ledger
transactional data
peer-to-peer
cryptocurrency
Bitcoin
blockchain economy
Quiz Yourself
The new regulation could cost employers _________ in compliance-related costs.
a. $12 billion
b. twelve billion dollars
Answer