Apr 16 2018 3:55PM GMT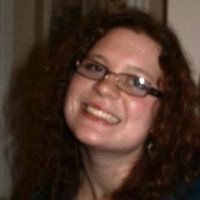 Profile: Kaitlin Herbert
Tags:
The blockchain economy is a scenario and potential future environment in which cryptocurrency replaces current monetary systems, potentially on a global basis. Continued…
Quote of the Day
"The immutability of the blockchain record makes this a very attractive solution for some of the most data secure organizations in the world, including supply chains, financial services, healthcare and governments." – Bill Fearnley
Learning Center
Cisco eyes blockchain messaging for better security
Vendors, including Cisco, are hoping blockchain messaging can offer more security than the traditional encryption used for group communications.
Blockchain not a panacea for supply chain traceability, transparency
The hype around blockchain says it's the perfect tool to ensure supply chain traceability and transparency. We asked the experts to weigh in.
Blockchain payroll systems coming to HR tech
Blockchain payroll systems are coming, according to major HR tech vendors that have teams working on and evaluating blockchain applications. Startups are also marketing payroll and payments systems that use the new technology. However, some observers are skeptical.
IDC says supply chain 'killer' among blockchain use cases
Supply chain is one of the most important blockchain use cases, according to an IDC analyst, and the second chapter of this third-platform technology is underway.
Blockchain implementation: Connecting the missing DLT links
Jeffrey Ritter discusses two questions companies should ask to take data governance advantage of a blockchain implementation and distributed ledger technologies.
Trending Terms
distributed ledger
peer-to-peer
Bitcoin
cryptocurrency
sharing economy
collaborative consumption
Writing for Business
Many organizations don't give encryption a thought until they suffer a data _______.
A. breach
B. breech
Answer