Nov 8 2017 8:56PM GMT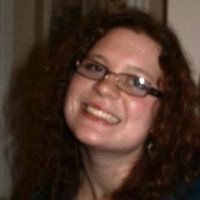 Profile: Kaitlin Herbert
Tags:
Black hat refers to a hacker who breaks into a computer system or network with malicious intent. Continued…
Quote of the Day
"Criminal hackers know they must do what they can to test the limits of your application environment, while at the same time, flying under the radar." – Kevin Beaver
Learning Center
Applying a hacker mindset to application security
Applying a hacker mindset to enterprise security operations can help spot overlooked weaknesses and vulnerabilities. Here's how.
New cybersecurity report gets the hacker perspective
A cybersecurity report used a hacker survey to detail how adversaries think about attacking enterprise and how to best secure an environment.
Stamos preaches defensive security research in Black Hat keynote
Black Hat 2017 kicked off with Facebook's Alex Stamos preaching the importance of defensive security research and community diversity.
What are the pros and cons of hiring an ex-hacker?
Hiring an ex-hacker can boost an enterprise's security stature, but doing so comes with its own risks. Here are the pros and cons of hiring ex-hackers.
Dark web markets' shutdown may lead to more arrests
The shutdown of AlphaBay and Hansa dark web markets leads to potential data on hundreds or thousands of site vendors and users.
Trending Terms
white hat
ethical hacker
penetration testing
vulnerability analysis
bug bounty program
Writing for Business
Ethical hacking is also known as penetration testing, intrusion ____________.
a. testing, and red teaming
b. testing and red teaming
Answer