May 17 2017 6:41PM GMT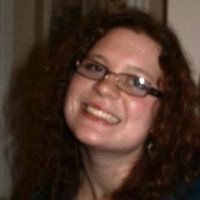 Profile: Kaitlin Herbert
Tags:
A bill of materials (BoM) is a list of the parts or components that are required to build a product. Continued…
Quote of the Day
"Engineering and manufacturing must work together to be sure that their separate, but related versions of the BOM are always in sync and up to date." – Dave Turbide
Learning Center
What's holding back growth of 3D printing and additive manufacturing?
Whether 3D printing and additive manufacturing can grow beyond small-scale manufacturing depends on the industry getting together on machines, standards and education.
Are both an engineering bill of materials and a manufacturing BOM needed?
Manufacturers need an engineering bill of materials and a manufacturing bill of materials for any given product. Here's why.
Use SAP MRP to effectively plan production and procurement
The SAP MRP module can optimize production or procurement plans. An expert explains how to use it for consumption-based planning and material requirements planning.
Manufacturing tips for Kanban production control and BOM management
Discover how Oracle E-Business Suite supply chain management (SCM) software helps manufacturers with Kanban setup and production control. Find out how Oracle SCM software can improve bill of materials (BOM) management.
Manufacturing requirements planning: The four critical questions answered
Read a key chapter in the recently revised and updated "Orlicky's Material Requirements Planning," considered by some to be a landmark book by one of the pioneers of MRP.
Trending Terms
manufacturing process management
engineering bill of materials
computer-aided design
material requirements planning
supply chain management
Writing for Business
The user found that the application worked well if she could get the phone view ________ with the package barcode.
a. orientated
b. oriented
Answer