Mar 27 2018 4:57PM GMT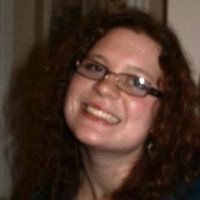 Profile: Kaitlin Herbert
Tags:
Betteridge's law is an adage that states "Any headline that ends in a question mark can be answered by the word no." Continued…
Quote of the Day
"Data and analytics leaders should not underestimate the current risk of people intentionally disseminating misleading information." – Kurt Schlegel
Learning Center
Researchers work on AI algorithms to detect fake news
Artificial intelligence researchers are being challenged to come up with AI algorithms that can identify fake news, but is the technology ready?
Is Fake News Destroying Democracy?
The issues of fake news are not new and democracy has always been a fragile flower, not a vigorous weed.
Cognitive hacking: Understanding the threat of bad data
Cognitive hacking and bad data were used during the 2016 presidential election, and they can be used against enterprises. Here's what you need to know.
Tech jobs for all, robots and fighting fake news at IBM InterConnect 2017
IBM InterConnect 2017 showcased state-of-the-art tech tools, women in technology and more.
Gartner issues four-part prescription for data and analytics leaders
Data and analytics leaders must shift from manual processes done by the few to automated analytics done by the many, says Gartner.
Trending Terms
fake news
weaponized information
disinformation
cognitive hacking
social engineering
linkbaiting
critical thinking
Writing for Business
I was annoyed when my friend shared the Facebook post about the dangers of microwave ovens, but he didn't know any better. It was just a case of __________.
A. misinformation
B. disinformation
Answer