May 5 2017 9:00PM GMT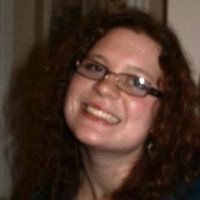 Profile: Kaitlin Herbert
Tags:
Behavior-based security is a proactive approach to managing security incidents that involves monitoring end user devices, networks and servers in order to flag or block suspicious activity. Continued…
Quote of the Day
"The behavior-based security systems find things that were previously hidden — like something a software engineer is using or connecting to that is a bit sketchy." – Niel Nickolaisen
Learning Center
As long as the workforce is human, IT security education will fall short
The human condition pretty much guarantees that IT security education will fail to protect the enterprise, CTO Niel Nickolaisen said.
How a hybrid whitelisting-blacklisting approach can help enterprises
Application whitelisting isn't enough. Here's why a hybrid whitelisting-blacklisting approach is best for enterprise security.
User behavioral analytics tools can thwart security attacks
InfoSec pros purchasing user behavioral analytics tools need to consider key features, deployment strategies and reasonable performance expectations.
Behavioral threat assessment means real-time threat detection
A behavioral threat assessment tool that provides real-time threat detection may be just what your enterprise security system needs now.
Tackle endpoint defense issues to obtain the best endpoint security
We're well past a blind reliance on antivirus scanning at the endpoint, but there's also not yet consensus on which next steps will bring are a must and which are just nice to have. Here's your guide through the endpoint thicket.
Trending Terms
behavior whitelisting
phishing
malware
breach detection system
user behavior analytics
adaptive security
Writing for Business
Most major security breaches ____________ human error.
a. can be attributed to
b. are due to
Answer