Oct 31 2018 8:14PM GMT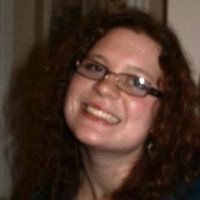 Profile: Kaitlin Herbert
Tags:
BeeMe is a web-based social experiment that will be hosted by the Massachusetts Institute of Technology Media Lab at 11pm on October 31, 2018. Continued…
Quote of the Day
"Crowdsourcing relies on the principle that many brains are better than one and, when brought together, can innovate or problem-solve far more effectively than when people work and brainstorm on their own." – Lauren Horwitz
Learning Center
Humans and AI tools go hand in hand in analytics applications
Organizations are pairing up humans and AI tools in analytics applications in an effort to ensure that the output of machine learning algorithms and other forms of artificial intelligence is accurate and relevant.
Robot social engineering works because people personify robots
Robot social engineering could be a viable attack vector in the future, according to Brittany 'Straithe' Postnikoff, both because of the various social abilities that robots can use and because robot manufacturers don't focus on security.
Crowdsourcing gets street cred with cognitive computing software
Cognitive computing software is starting to have a real-world impact on enterprise processes and is fueling innovation in approaches like crowdsourcing.
Can crowdsourcing ideas boost customer experience?
Crowdsourcing ideas and product innovation have become more than just novel experiments in several industries.
AI chatbots can provide business value when used wisely
Businesses find value in AI chatbots when humans remain on the customer support team to provide empathy and address complex issues.
Trending Terms
crowdsourcing
first-person view
deep learning
AI
crowdfunding
social computing
Quiz Yourself
Some people join social networking sites but don't ________ them often.
a. frequent
b. visit
Answer