Sep 11 2017 5:20PM GMT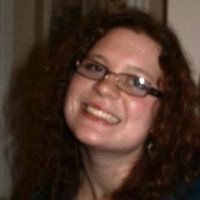 Profile: Kaitlin Herbert
Tags:
Bayesian statistics is a mathematical approach to calculating probability in which conclusions are subjective and updated as additional data is collected. Continued…
Quote of the Day
"If we're going to live in a world where things are going to be driven by algorithms, we have to be able to convey their ambiguity." – Donald Farmer
Learning Center
AI analytics expected to rise, along with management complexity
The use of AI analytics applications and the complexity of managing them are both likely to grow, according to predictions by consultants and vendor execs.
Security looks to machine learning technology for a cognitive leg up
Machine learning technology has proven to work well for some information security tasks, acting as a cognitive leg up for security managers and analysts.
Right data mining data sets are a must for proper predictive modeling
To help avoid analytics errors, data scientists need to be careful when choosing the data mining data sets they use to build predictive models.
Analytics VP: AI projects must be built on a good data foundation
The less-hyped aspects of AI projects, which include data governance, can't be rushed if companies want to take advantage of the technology.
Think different: Cognitive computing systems will bring data-led change
Cognitive computing systems will replace old programming models and devise applications based on data.
Trending Terms
predictive modeling
Bayesian logic
cognitive computing
machine learning
deep learning
probability
Quiz Yourself
This is the simulation of human thought processes in a computerized model.
a. cognitive computing
b. machine learning
Answer