Jan 5 2018 5:40PM GMT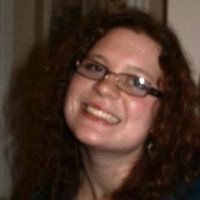 Profile: Kaitlin Herbert
Tags:
Bang-bang control is a type of control system that mechanically or electronically turns something on or off when a desired target (setpoint) has been reached. Continued…
Quote of the Day
"Even the way we control lights is changing as the simple on/off switch gives way to flexible control options through smartphones, touch panels and even voice control." – Daniel Cooley
Learning Center
Growing pains of the internet of things
While slow to take off, enterprise and industrial IoT systems will break down barriers to innovation and communication that previously existed.
Ten tips for migrating to SCADA systems plus IoT
Uncover 10 critical steps enterprises must consider to successfully and securely update SCADA systems for IoT.
Industrial control systems a growing target for cyber attack
Attackers with increasing capabilities have strong financial motivation to go after critical infrastructure and manufacturing firms, says security industry expert.
What is the impact of the Siemens SCADA vulnerability?
Siemens SCADA vulnerabilities were discovered in their software products, allowing for local privilege escalation. Find out how to prevent the attacks.
Real-time vs. near-real-time analytics — how to choose
Everyone wants data, but are near-real-time analytics sufficient. Or does it have to be truly 'real-time?' Expert Tom Nolle walks through the cloud choices.
Trending Terms
control loop
control system
industrial control system
SCADA
distributed control system
programmable logic controller
Writing for Business
_______ are common in factory automation, building automation and material handling systems.
a. PLC's
b. PLCs
Answer