Dec 19 2017 6:15PM GMT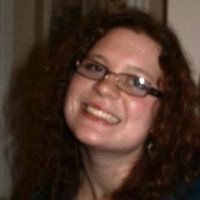 Profile: Kaitlin Herbert
Tags:
The AWS IoT Button is a programmable, Wi-Fi-enabled input device that allows Amazon Web Services (AWS) customers to automate an action in the AWS public cloud, such as deploying a virtual machine (VM), by literally pushing a button on a wireless dongle. Continued…
Quote of the Day
"While the AWS IoT Button is useful for many simple tasks, developers shouldn't tie the device to security-sensitive operations and should keep an eye on battery life." – Chris Moyer
Learning Center
The Jetsons made the internet of things look so easy
The Jetsons made IoT look easy — and cool. What they never showed us, though, is the creepy or just plain wrong that sometimes accompanies the cool.
Push the AWS IoT Button for noncritical tasks
The AWS IoT Button gives developers a device to use for simple operations. But they should be mindful of how — and how often — they use it.
Lambda provides backbone for AWS IoT projects
Developers on AWS IoT projects use a Lambda programming model to code logic for internet of things applications, connecting devices and cloud services.
Development teams aim to find AWS Greengrass IoT match
AWS' Greengrass IoT capabilities expand on-premises options for users that aren't always connected to the internet or who want local Lambda-like capabilities.
AWS IoT platform connects devices to cloud services
The AWS IoT platform allows developers to harness and process data from objects. Dig into the five pieces of Amazon's burgeoning IoT service.
Trending Terms
AWS
dongle
cloud services
AWS IoT
Amazon SNS
Amazon DDB
AWS Lambda
Writing for Business
A number of IoT gateway products ____ equipped with additional security features.
a. is
b. are
Answer