May 26 2017 7:07PM GMT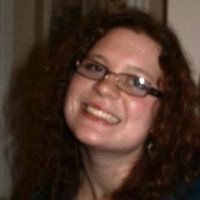 Profile: Kaitlin Herbert
Tags:
AWS CloudTrail is an application program interface (API) call-recording and log-monitoring Web service offered by Amazon Web Services (AWS). Continued…
Quote of the Day
"CloudTrail is an innovative solution to a thorny problem: logging events in a cloud environment and storing and managing those logs in a simple way." – Dave Shackleford
Learning Center
AWS careers benefit from skills, not certifications
AWS careers are on the rise; IT professionals need to worry more about diversifying their skill sets than obtaining AWS certifications.
Amazon CloudTrail: How it could change cloud logging
CloudTrail, a new cloud logging service from Amazon, endeavors to simplify event management for security professionals migrating IT resources to the cloud.
Proper tools improve AWS cloud developer productivity
Native AWS tools and third-party utilities facilitate developer productivity with improvements to continuous delivery and health monitoring.
Police your public cloud with AWS CloudTrail
AWS CloudTrail provides an array of options for Amazon Web Services customers to protect their resources in the cloud. Get up to speed with the native security and compliance tool.
New CloudTrail features help verify API calls, AWS usage
AWS usage can be monitored via AWS CloudTrail, which now features more efficient ways to verify calls to cloud resources.
Related Terms
AWS
application program interface
Amazon S3
Amazon SNS
log
Related Tags
AWS support licensing and SLAs
Public cloud computing security