Aug 9 2018 10:34PM GMT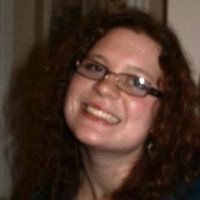 Profile: Kaitlin Herbert
Tags:
AWS CloudTrail is an application program interface (API) call-recording and log-monitoring Web service offered by Amazon Web Services (AWS). Continued…
Quote of the Day
"AWS CloudTrail logs all API calls, which means it generates a lot of data, but digging for useful data among all the logs takes some work." – Brian Tarbox
Learning Center
Key considerations when buying AWS cost management tools
Keep expenses under control in a multi-cloud AWS infrastructure with third-party AWS cost management tools and the usage reports, cost reports, platform support, optimization and security features that they offer.
Five AWS IAM best practices to bolster cloud security
AWS IAM best practices are a key part of any secure cloud deployment. Admins, for example, need to ensure they carefully create and manage user access policies and roles, and enlist other native and third-party security tools, as needed, to fortify their resources.
Considering cloud threat intelligence and detection services
Cloud threat intelligence services can help enterprises detect and prevent threats to their systems. Here's a look at some of the available options for a cloud threat detection service.
Parsing AWS CloudTrail logs for useful information
AWS CloudTrail has a log all or nothing approach, which means it generates a lot of data. Finding the CloudTrail logs that are most meaningful to your enterprise can be difficult.
Tracking user activity with AWS CloudTrail
AWS CloudTrail is a Web service that keeps track of AWS API calls. Learn to turn on AWS CloudTrail and to find and read log files.
Trending Terms
Amazon Web Services
Amazon S3
SIEM
AWS Directory Service
CloudCheckr
API
Quiz Yourself
The AWS portfolio ______ more than 100 services, including those for compute, databases, infrastructure management, application development and security.
a. comprises
b. composes
Answer