Oct 9 2018 8:17PM GMT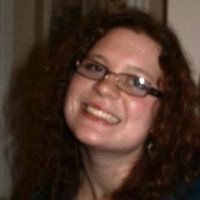 Profile: Kaitlin Herbert
Tags:
Augmented intelligence is an alternative conceptualization of artificial intelligence that focuses on AI's assistive role, emphasizing the fact that it is designed to enhance human intelligence rather than replace it. Continued…
Quote of the Day
"The key factor that makes this intelligence augmented is the ongoing manual intervention which dictates how, if and when a machine reacts." – Roei Ganzarski
Learning Center
Augmented human intelligence: Using AI to streamline business process
A recent survey found that the impact of AI is amplified when the technology is aimed at making employees better at their jobs. Augmented human intelligence improves business performance by streamlining business processes and targeting tasks that humans struggle with. Find out why here.
Augmented analytics, automated tools facilitate data analysis
With augmented analytics, automated machine learning and other technologies, BI and analytics vendors are increasingly incorporating AI functionality into their software to simplify and speed up the analytics process for users.
Augmented vs. artificial intelligence: What's the difference?
Artificial intelligence is a hot topic, but as BoldIQ's Roei Ganzarski notes, true AI doesn't exist today; what we're experiencing is augmented intelligence.
Augmented intelligence: The clearest path to focused AI?
Despite an onslaught of investment, artificial intelligence progress has stalled. CIOs should focus their time — and money — on improving augmented intelligence. Here's some expert advice on the how augmented intelligence is benefitting advancements in AI.
AI in HR: Artificial intelligence to bring out the best in people
Learn about the many applications of AI in HR, including how artificial intelligence machine learning techniques minimize bias in recruiting.
Trending Terms
machine learning
deep learning
IBM Watson
AI
machine-human collaboration
robotic process automation
Quiz Yourself
Although some parts of the consumer industry are adept at using artificial intelligence apps practically and profitably, most businesses are slow to ________ and implement AI.
A. except
B. accept
Answer