Jun 1 2017 7:01PM GMT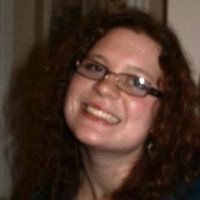 Profile: Kaitlin Herbert
Tags:
Association rules are if/then statements that help uncover relationships between seemingly unrelated data in a relational database or other information repository. Continued…
Quote of the Day
"One of the core activities in the maturing data science process is the use of data mining and machine learning algorithms to develop predictive models that aim to forecast customer behavior and other future events." – David Loshin
Learning Center
Three examples of machine learning methods and related algorithms
Classification, clustering and affinity analysis are three examples of machine learning methods driven by algorithms that automate the analytics process.
Introduction to data mining: Association analysis
This excerpt from Introduction to Data Mining offers a crash course on association analysis — an effective data mining technique.
5 data mining techniques for optimal results
Faulty data mining makes seeking of decisive information akin to finding a needle in a haystack. Here are some tips to tweak your data mining exercises.
Dealing with association analysis, unstructured data in ER processes
In this book excerpt, learn how association analysis and high-performance computing can aid entity resolution and information quality on social network data and other unstructured data types.
Comparing the leading big data analytics software options
Expert David Loshin examines nine leading vendors of big data analytics software and compares and contrasts the ways their tools help organizations meet their analytics needs.
Trending Terms
data mining
machine learning
decision tree software
ad-hoc analysis
predictive analytics
Writing for Business
Predictive models of climate change inspired a movement to ______ the situation.
a. diffuse
b. defuse
Answer