Feb 24 2017 10:40PM GMT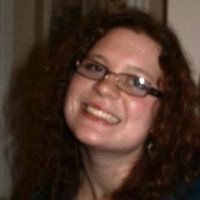 Profile: Kaitlin Herbert
Tags:
An assembly line is a production methodology that breaks a process down into discrete steps that are executed in an iterative manner. Continued…
Quote of the Day
"A few years ago, I had the opportunity to tour the General Motors assembly plant, and I saw many parallels to what I do as a programmer and system administrator. It was a lesson in efficiency and just-in-time resource delivery that is applicable to both the assembly plant and IT." – Mark Vaughn
Learning Center
Car assembly plants can teach a valuable lesson in IT automation
Just as manual automation helps car assembly plants build their products, IT automation can enable businesses to run more efficiently.
How lean production systems cut the fat out of manufacturing, ERP
A lean production system says efficiency is king and waste should be eradicated. Over time, ERP has evolved to work better and better with lean techniques.
IoT technologies bring efficiency and customization to manufacturing
Companies like KUKA Robotics are using IoT technologies to automate assembly line manufacturing, as well as customize production to meet customer expectations.
Manufacturing requirements planning: The four critical questions answered
Read a book excerpt on manufacturing requirements planning (MRP) and the common pitfalls of MRP. Understand why the book's authors say that MRP must become more flexible to stay relevant in today's manufacturing environments.
Improve operations with lean manufacturing techniques, ERP
By combining lean manufacturing techniques and ERP, and taking advantage of other methodologies, organizations can streamline and improve operations.
Trending Terms
IT automation
lean production
pipelining
JIT manufacturing
labor automation
Writing for Business
The set of practices in the ten rules of lean production ______ been adopted by many industries in the U.S. and Europe.
A. have
B. has
Answer