Jul 31 2018 9:32PM GMT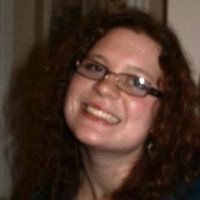 Profile: Kaitlin Herbert
Tags:
Application whitelisting is the practice of specifying an index of approved software applications that are permitted to be present and active on a computer system. Continued…
Quote of the Day
"With application whitelisting, admins can create a list of approved apps users can work with. This way, users cannot accidentally open an app containing ransomware." – Brien Posey
Learning Center
Mobile application management tools balance service and cost
Stand-alone mobile application management tools often provide more flexibility and specialized functionality at lower costs. Find out when stand-alone MAM tools could be a better fit for your organization than EMM suites.
How can you whitelist apps and fight ransomware with Windows 10 AppLocker?
Admins should whitelist apps with Windows 10 AppLocker to combat ransomware. Whitelisting creates a curated list of apps users can work with.
How a hybrid whitelisting-blacklisting approach can help enterprises
Application whitelisting isn't enough. Here's why a hybrid whitelisting-blacklisting approach is best for enterprise security.
Security for applications: What tools and principles work?
Ensuring security for applications means both designing security in and adding protections from without. Learn what app security tools and strategy work best.
The endpoint security controls you should consider now
Threats to endpoints are changing, and endpoint security controls must adjust to new realities. Learn what steps to take to up endpoint security now.
Trending Terms
application blacklisting
malware
digital signature
application security
Trojan horse
scareware
Quiz Yourself
A botnet is a group of computers organized to distribute spam or malware — _________ the owners are typically unaware of the fact.
a. though
b. although
c. even though
Answer