Aug 27 2018 7:29PM GMT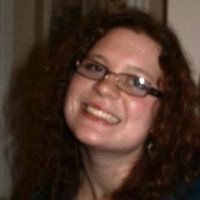 Profile: Kaitlin Herbert
Tags:
The Apple Device Enrollment Program (DEP) is an online service that automates the enrollment and configuration of Apple OS X and iOS devices in an organization's mobile device management software. Continued…
Quote of the Day
"Apple's Device Enrollment Program (DEP) simplifies the process for IT to enroll a new Apple device through automation…Unlike Apple's previous device management tools, DEP prevents users from removing devices from the program." – Kristen Gloss
Learning Center
Explore new iOS security features
Organizations can expect new iOS security features from Apple with the release of iOS 12. Learn how to make devices more secure and find out what other features already help with device management.
How Apple DEP works and why it's important
Apple's Device Enrollment Program can help organizations provide simpler device management. Learn how the Apple DEP made waves in endpoint management strategy.
Explore new options for Apple enterprise device management
Apple enterprise device management has been notoriously challenging. Learn about a few updates from Apple that may make the process easier from an IT admin's perspective.
Apple Device Enrollment Program expands, but IT wants more
The Apple Device Enrollment Program will support devices not bought from Apple or channel partners, a huge help for schools, SMBs, nonprofits and others.
Explore options for automatic device enrollment
The number of mobile devices is increasing, but so are options for device enrollment. IT can simplify the process by using programs from major mobile providers, such as Apple's DEP and Samsung's KME.
Trending Terms
OS X
mobile device management
enterprise mobility management
BYOD
enterprise app store
iOS
Quiz Yourself
Your Apple ID is the user name you use to _____ to iCloud, iTunes and the app store.
a. log in
b. login
Answer