Jun 15 2018 5:56PM GMT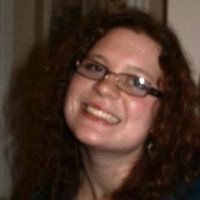 Profile: Kaitlin Herbert
Tags:
An API management platform is a tool that acts as a proxy for customer requests to protect the back end of an online service from being brought down from too many queries. Continued…
Quote of the Day
"By integrating an API management platform into your API design and development process, you are able to add a host of valuable features with very little additional engineering overhead." – Zachary Flower
Learning Center
How to adapt API management for serverless architecture
During a transition to serverless, it can be difficult to know which of your APIs will be affected and need to be converted. Learn how to sensibly adapt existing APIs and API management for a serverless architecture.
A roundup of the top API management tools available today
Choosing the right API management tools for your needs may seem like a daunting task. Use this product roundup to point you in the right direction.
API management platform trends to watch in 2018
In 2018, API management platform maturation and the convergence with iPaaS will help improve business integration and API lifecycle management.
Why use new lifecycle tools in API management platforms?
Having trouble with API quality assurance, versioning and retirement? Take a look at API management platforms that assist with lifecycle control.
What do API management platforms offer that piecemeal API tools can't?
API management platforms help to centralize and organize the API development process by eliminating the need for multiple third-party tools and services.
Trending Terms
API management
back end
open API
API economy
RESTful API
SOAP
Writing for Business
In a lifecycle-focused API management platform, specific types of software manage each stage of the _____ lifecycle.
A. APIs
B. API's
Answer