Aug 6 2018 9:56PM GMT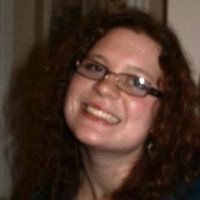 Profile: Kaitlin Herbert
Tags:
An API gateway is programming that sits in front of an application programming interface (API) and acts as a single point of entry for a defined group of microservices. Continued…
Quote of the Day
"Overall, a strong API strategy allows software development to move faster, because you don't build from the ground up each time." – Ross Mason
Learning Center
Manage APIs with connectivity-led strategy to cure data access woes
Traditional IT created data silos that cause data access and delivery problems today. MuleSoft founder Ross Mason explains how to manage APIs with a connectivity-led strategy to achieve real-time data access and how APIs speed the adoption of new technologies, such as AI and FaaS.
Healthcare APIs get a new trial run for Medicare claims
In another move toward interoperability, Blue Button 2.0 is the latest in a series of healthcare APIs to try to standardize data delivery to patients and others. Here's why 500 developers are giving the Medicare claims API a look.
How to combine API and microservices management
This article takes a critical look at how microservices management and API management can be combined to achieve the best of both.
Why use new lifecycle tools in API management platforms?
Having trouble with API quality assurance, versioning and retirement? Take a look at API management platforms that assist with lifecycle control.
A roundup of the top API management tools available today
Choosing the right API management tools for your needs may seem like a daunting task. Use this product roundup to point you in the right direction.
Trending Terms
microservices
API management
Amazon API Gateway
API
cloud storage API
AWS Lambda
Quiz Yourself
If you're not _______ well-versed in microservices and containers, you're running at the back of the pack.
A. already
B. all ready
Answer