Aug 28 2018 7:33PM GMT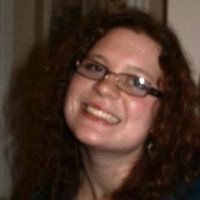 Profile: Kaitlin Herbert
Tags:
An Ansible playbook is an organized unit of scripts that defines work for a server configuration managed by the automation tool Ansible. Continued…
Quote of the Day
"An Ansible playbook presents IT organizations with a human- and machine-readable way to describe infrastructure configurations, build containers and do other tasks." – Sander van Vugt
Learning Center
How to start using Ansible for Windows management
Ansible for Windows gives administrators versed in Microsoft technology a versatile tool that's easy to configure and scales up to manage multiple machines using the PowerShell technology they already know.
Two Ansible playbook examples illustrate config management
Delve into these Ansible playbook examples to learn how the configuration management tool makes short work of tasks.
Learn Ansible basics in this video tutorial
Follow along with this video through the Ansible basics of effective configuration management and automation, via ad hoc commands and playbooks.
Ansible variables give structure to playbook execution
Ansible variables organize and direct playbook execution by conditions such as server type — and that's a fact.
Use Ansible in vSphere to automate management tasks
Using Ansible in vSphere allows you to script many management responsibilities including VM provisioning and tasks related to adding, removing or modifying VMKernel interfaces, vSwitches and portgroups.
Trending Terms
Ansible
configuration management
Red Hat
open source
role-based access control
OpenStack
Quiz Yourself
Due to a configuration problem, _____ email servers are down and users have no access.
a. you're
b. your
Answer