Sep 15 2017 3:58PM GMT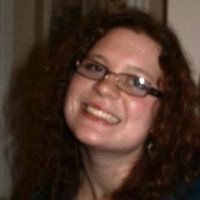 Profile: Kaitlin Herbert
Tags:
Amazon Simple Notification Service (SNS) is a cloud service for coordinating the delivery of push messages from software applications to subscribing endpoints and clients. Continued…
Quote of the Day
"Push architectures can reduce CPU and network usage and bring greater energy efficiency to mobile devices." – George Lawton
Learning Center
Compare Amazon SNS to other push notification services
These push notification services from the big three cloud providers enable mobile app messaging and let developers focus on coding application logic.
Can AWS push notifications improve service performance?
AWS push notifications can be harbingers of bad news, but they provide a necessary service for IT teams operating in the AWS cloud.
Amazon cloud services: What's new?
Expert Chris Moyer discusses whether Amazon cloud services are new or simply updates of older services.
Find an AWS messaging service to fit your needs
AWS messaging services meet different enterprise needs. Choose carefully between Amazon SQS and SNS to ensure you're using the right system for the job.
Real-time app development helps minimize delays
AWS provides several services for real-time app development, but developers must be careful to reduce delays throughout the development pipeline.
Trending Terms
Amazon Simple Queue Service
AWS Management Console
application program interface
push notification
Amazon Device Messaging
pull notification
Quiz Yourself
_______ notfications are CPU-intensive because they must continually poll a remote server.
a. Push
b. Pull
Answer