Jul 3 2017 4:22PM GMT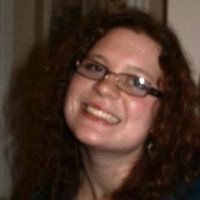 Profile: Kaitlin Herbert
Tags:
Amazon Machine Learning is an Amazon Web Services product that allows a developer to discover patterns in end-user data through algorithms, construct mathematical models based on these patterns and then create and implement predictive applications. Continued…
Quote of the Day
"Amazon Machine Learning is another example of AWS taking something that is complex, expensive and usually slow, and turning it into an easily digestible service offering using tools originally developed by their own teams." – Jason McKay
Learning Center
Amazon Machine Learning platform packs punch but lacks tooling
The Amazon Machine Learning platform has several noteworthy limitations involving data storage, model tuning and detailed functionality.
Machine learning platforms comparison: Amazon, Azure, Google, IBM
There are many machine learning platforms today, but choosing the right one is tough. Use this chart to learn about your options.
What are the benefits of a machine learning service?
A machine learning service can help companies make informed decisions based on behaviors observed in collected data. AWS Machine Learning service is one such tool.
Cloud AI services slowly but surely lure enterprise IT shops
As enterprises turn to cloud AI services, four cloud providers — Amazon, Microsoft, Google and IBM — battle for the lead in the market.
Machine learning use cases add up in AWS' favor
Amazon Machine Learning use cases are as diverse as AWS' pool of customers. Competition exists from IBM and Microsoft, but Amazon's product has a foothold in the market.
Trending Terms
Amazon S3
Amazon AI
machine learning
Amazon Go
deep learning
Writing for Business
Amazon Go is the best idea for improving the brick and mortar grocery shopping experience in quite _______.
a. awhile
b. a while
Answer