Apr 25 2018 10:36PM GMT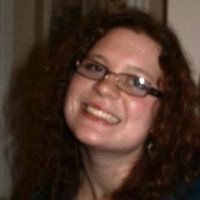 Profile: Kaitlin Herbert
Tags:
Amazon Key is an in-home and in-car delivery service that allows authorized shippers to gain access to an Amazon Prime customer's home, post office box or car trunk during specified times. Continued…
Quote of the Day
"The next level of the IoT-enabled smart home will be to first understand when something out of the ordinary is happening, and then autonomously solve the problem with corresponding responses." – Haomiao Huang
Learning Center
The future of the IoT-enabled smart home
The IoT-enabled smart home of the future will use machine learning and artificial intelligence to run the dishwasher — and end domestic violence.
Internet of Things use cases that do more than lock doors
Not all Internet of Things use cases take full advantage of what robust networks can enable. The real benefits come from intelligence and automation.
Smart home biometric data: How domotics enable IoT data applications
Domotic data can be gleaned from smart home devices to benefit a number of applications, explains Raoul Wijgergangs of Z-Wave, Sigma Designs.
What security is needed for digital assistant devices?
Alexa for Business Platform and other digital assistant devices are set to transform business operations, but how will they affect cybersecurity?
Adapting multifamily housing for the IoT revolution
As IoT infiltrates everyday life, says IOTAS' Sce Pike, multifamily housing developers need to put infrastructure in place to meet demands of modern renters.
Trending Terms
Amazon Prime
smart lock
smart home
endpoint authentication
home automation
Internet of Things
Writing for Business
A number of IoT gateway products ____ equipped with additional security features.
A. is
B. are
Answer