Jan 9 2019 7:16PM GMT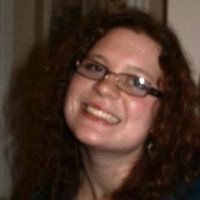 Profile: Kaitlin Herbert
Tags:
Amazon Connect is an Amazon Web Services (AWS) public cloud customer contact center service. Continued…
Quote of the Day
"Together, Amazon Connect and Lex can benefit call center agents, as chatbots reduce the workload and provide valuable insights into the customer experience." – George Lawton
Learning Center
Amazon contact center now supports real-time voice streaming
Businesses using the Amazon contact center platform can now run the audio of customer phone calls through AI engines in real time.
Amazon Connect integrations aim to improve call center apps
Amazon Connect integrations with Lex chatbots generate data that can lead to more efficient communications in your call center.
With Amazon Connect, AWS puts experience to work in contact center space
Amazon Connect hopes its cloud-based, pay per minute strategy earns a chunk of the nearly $10 billion contact center market.
5 UC trends that drove headlines in 2018
Discover the news stories that affected the UC industry in 2018 and learn the UC trends — from AI assistants to team collaboration — that are driving the market in the new year.
Future of AWS hinges on AI, Lambda and on premises
What's in store for the near-term future of AWS? SearchAWS contributors make their predictions, with a focus on AI, machine learning and further integration with native services.
Trending Terms
contact center
availability zones
Interactive Voice Response
Amazon Polly
WebRTC
Amazon Lex
Quiz Yourself
Telecom carriers are increasingly making a ______ into cloud services.
a. segway
b. segue
Answer