Jan 17 2019 4:54PM GMT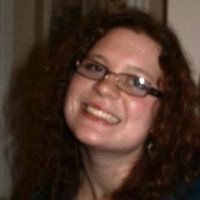 Profile: Kaitlin Herbert
Tags:
Amazon Aurora is a relational database engine from Amazon Web Services.
Quote of the Day
"Aurora handles many of the granular, low-level tasks needed to deploy a database, such as provisioning, setup, patching and backup." – Stephen J. Bigelow
Learning Center
Follow these steps for an Oracle-to-AWS migration
Many organizations have considered an Oracle-to-AWS migration to reduce overhead. Review the steps needed for a successful move to Amazon's cloud, and discover which option is the best fit for your organization, from EC2 to Aurora.
AWS, MongoDB database collision stirs open source tensions
Amazon DocumentDB serves as a competitive broadside against the MongoDB database and fuels the debate around open source software licensing.
RDS on VMware extends AWS' hybrid strategy
RDS on VMware is only available in a public preview, but users can still examine its features before it goes GA and identify if the service will be the proper match for their hybrid workloads.
Amazon Aurora Parallel Query blurs database lines
The Amazon Aurora Parallel Query feature adds analytical capabilities to a transactional database. It could make the managed service more attractive, as long as AWS doesn't overlook the need to also improve the core database functionality enterprises require.
Perform an Amazon RDS failover with minimal downtime
Multi-availability-zone deployments are the bread and butter for most AWS users, but what happens in the Amazon RDS failover process? Walk through this example using the Amazon Aurora engine to learn more.
Trending Terms
relational database
MySQL
Amazon RDS
Amazon EC2 instance
availability zones
MongoDB
Quiz Yourself
The AWS portfolio ______ more than 100 services, including those for compute, databases, infrastructure management, application development and security.
a. comprises
b. composes
Answer