Feb 23 2017 9:50PM GMT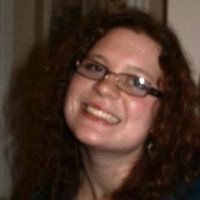 Profile: Kaitlin Herbert
Tags:
Alternative data is information gathered from non-traditional information sources. Continued…
Quote of the Day
"In the age of big data, knowing what information is needed in analytics applications, and what isn't, has never been more important — or in many cases, more difficult." – Ed Burns
Learning Center
Big data challenges include what info to use — and what not to
For organizations faced with big data challenges, it helps to be selective about the info you analyze.
New cloud service uses big data sources to improve emergency response
A new cloud service from Swan Island Networks allows cities to tie information together from multiple big data sources to improve emergency response.
Approach big data projects with care, purpose
If they're going to succeed, big data projects must adhere to the same guidelines as any big IT project.
Weather analytics project taps big data to optimize farm irrigation
The Flint River Partnership is testing weather analytics technology as part of a big data project aimed at generating localized weather forecasts for farmers in Georgia.
Data warehousing architecture gets a big data makeover
In the digital age, data warehousing architecture shies away from the monolithic enterprise data warehouse in favor of flexibility.
Trending Terms
data democratization
data-driven decision management
risk assessment
historical data
predictive analytics
Writing for Business
The majority of stakeholders want access to current information as well as ________ data.
a. historical
b. historic
Answer