Jul 10 2018 2:15AM GMT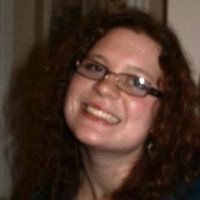 Profile: Kaitlin Herbert
Tags:
Alternative data is information gathered from non-traditional information sources. Analysis of alternative data can provide insights beyond that which an industry's regular data sources are capable of providing. Continued…
Quote of the Day
"Businesses looking to get real value out of big data, and avoid overwhelming their systems, need to be selective about what they analyze." – Ed Burns
Learning Center
A look at the leading data discovery software and vendors
Data discovery software helps enterprises turn data into business insights. Through data visualizations, these tools reveal patterns and relevant items from both internal and external sources. In addition, these tools often function without explicit IT involvement through self-service BI features.
Exploring Hadoop distributions for managing big data
Hadoop distributions have created a new software market that's transforming the big data information intelligence and analytics industry.
Big data challenges include what info to use — and what not to
For organizations faced with big data challenges, it helps to be selective about the info you analyze.
Capital One's use cases for implementing microservices
At API World 2017, Capital One discusses its use case scenarios for implementing microservices and microservices architecture.
New cloud service uses big data sources to improve emergency response
A new cloud service from Swan Island Networks allows cities to tie information together from multiple big data sources to improve emergency response.
Trending Terms
data-driven decision management
precision agriculture
alternate data stream
structured data
semi-structured data
unstructured data
Quiz Yourself
What type of statistical analysis uses a representative subset of data points to identify patterns and trends in a larger data set?
a. data sampling
b. data sipping
Answer