Sep 27 2018 7:29PM GMT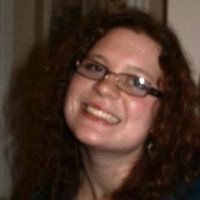 Profile: Kaitlin Herbert
Tags:
Alpha testing is the initial phase of validating whether a new product will perform as expected. Continued…
Quote of the Day
"Modern testing is good news for QA teams, because it provides an opportunity to grow and expand skill sets, while moving at a much faster pace with leaner practices." – Amy Reichert
Learning Center
Words to go: QA testing methodologies
To be an effective tester, you must know a vast — if not unwieldy — number of QA testing methodologies and terms. To give testers some context, this list outlines how several test steps, types and levels fit into the development process.
A QA team finds continuous testing benefits worth the effort
Find out which continuous testing benefits CloudBees utilizes internally to speed feedback and reduce defects in production. The process can benefit QA teams if they work effectively with the other parts of their organization.
What are the top software testing methods?
Choose software testing methods that are right for your workflow and that can match the fast pace imposed on development by business requirements. Here are major types to consider.
Blue/green deployment on the cloud makes updates easier
The blue/green deployment model isn't the only one that works on the cloud, but it might be the easiest. Quickly switch between code versions, and maintain the highest availability level possible.
Need to know: Is demand for software QA jobs increasing?
Are employers filling more software QA jobs? They might be, and expert Amy Reichert walks us through what the change in demand really means.
Trending Terms
beta test
waterfall model
white box testing
load testing
debugging
proof of concept
user acceptance testing
Quiz Yourself
The purpose of regression testing is to ______ that the software continues to function as expected under specific conditions.
a. ensure
b. assure
Answer