Aug 15 2018 4:59PM GMT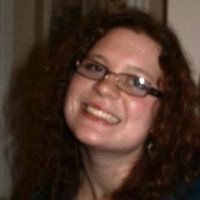 Profile: Kaitlin Herbert
Tags:
An all-flash array is a solid state storage disk system that contains multiple flash memory drives instead of spinning hard disk drives. Continued…
Quote of the Day
"All-flash arrays, whether built with fast SSDs or custom flash cards, are the race cars of the data storage world, characterized by IOPS numbers in the millions and fast connections to host systems." – Jim O'Reilly
Learning Center
Three trends causing the rapid commoditization of AFA storage
New technology and market trends have caused AFA storage prices to plummet, leading to commoditization of all-flash arrays and opportunities for upstart vendors and customers.
Navigating the all-flash array storage buying process
Learn how to assess your organization's needs for all-flash array storage and how to evaluate the different AFA storage products to find the right fit.
NVMe technology is but a first step toward bigger things
NVMe technology is leading the way to storage-class memory and other, more significant advances in storage. Get ready for it to play an important role in your storage strategy.
AFA storage advances may mean the end of the hybrid market
As AFA storage becomes more affordable without performance loss, it may mark the end of any reasons to choose hybrid storage over all-flash.
Forget all-flash arrays, aim for flash-optimized storage first
Vendors should focus on developing cost-effective, easy-to-use flash-optimized storage rather than pushing all-flash catch-all storage offerings.
Trending Terms
hybrid flash array
non-volatile memory
EEPROM
3D NAND flash
garbage collection
hyper-convergence
Quiz Yourself
You should explore data archiving long before there's a risk that your storage limit will be _____.
a. met
b. reached
Answer