Sep 8 2017 8:45PM GMT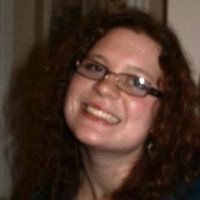 Profile: Kaitlin Herbert
Tags:
Air gapping is a security measure that involves isolating a computer or network and preventing it from establishing an external connection. Continued…
Quote of the Day
"One of the most effective defenses against large scale cyberattacks on critical infrastructure is to establish separate, air-gapped networks that provide a physical line of defense." – Ken Spinner
Learning Center
Dragonfly 2.0 hacker group seen targeting U.S. power grid
Security researchers tracked the Dragonfly 2.0 hacker group as it used social engineering attacks in order to set up persistent infections on ICS networks.
Using a software-defined perimeter to create an air-gapped network
Learn how the Cloud Security Alliance's software-defined perimeter can help enterprises build a dynamic, air-gapped network using the cloud.
Best practices for implementing an enterprise network air gap system
Brad Casey discusses how to implement the network air gap system security concept in order to improve protection against advanced attacks in the enterprise.
Protection against ransomware requires strong backup
One of the keys in protection against ransomware is implementing a solid data protection strategy that includes having data spread across different media.
Separate but equal: Mitigating the risk of Web-borne malware infections
Web-borne malware infections are a key threat to systems, but systems have to be running to be harmed. Separation is an effective method to reduce the potential damage of a malware attack.
Trending Terms
Faraday cage
van Eck phreaking
security awareness training
Stuxnet
Tempest
acoustical infection
Quiz Yourself
This is a type of malware designed to obtain administrator-level access to the victim's system.
a. rootkit
b. Trojan horse
Answer