Dec 5 2018 7:17PM GMT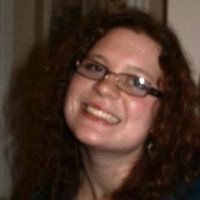 Profile: Kaitlin Herbert
Tags:
An AI code of ethics, also called an AI value platform, is a policy statement that formally defines the role of artificial intelligence as it applies to the continued development of the human race. Continued…
Quote of the Day
"Diversity brings about different ways of thinking, different ethics and different mindsets. Together, this creates more diverse and less biased AI systems." – Kathleen Walch
Learning Center
Why AI for social good is a thing
The research of CMU's Fei Fang lives at the intersection of AI for social good and multi agent systems. She explains why this area of AI is important and what CIOs can glean from it in the final installment of 'Schooled in AI.'
Approaches for embedding human ethics in AI systems
Embedding ethics in AI systems is not a high priority for CIOs aiming to harness the power of machine intelligence. That's a mistake, said Darin Stewart at this week's Gartner Catalyst event. IT needs to ensure that AI systems reflect corporate and community values.
How to keep your implementation of AI free from algorithm bias
Keeping your implementation of AI free of algorithm bias can be a challenge, but data quality and model transparency are good places to start, says one Accenture consultant.
AI for finance adoption affected by legal, ethical issues
Read why using AI for finance processes could be held back by ethical and legal issues that will require people to supervise AI tools.
IBM's Rossi on AI ethics: 'Start small and widen the scope'
The rapid evolution of AI systems is prompting calls for a code of AI ethics. But how to make a moral machine is far from settled science.
Trending Terms
roboethics
social contract
machine behavior
Three Laws of Robotics
AI governance
intelligent agent
Quiz Yourself
Before I invest time and money in a certification for mechatronics, I want to seek ______ from someone at the Robotic Industries Association (RIA).
a. counsel
b. council
Answer