Dec 21 2018 6:56PM GMT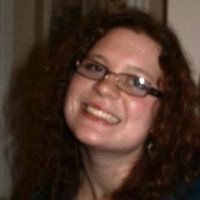 Profile: Kaitlin Herbert
Tags:
2018 WORD OF THE YEAR
Artificial intelligence (AI) is the simulation of human intelligence processes by machines, especially computer systems. Continued…
Quote of the Day
"AI continued to show its strength in 2018, and certainly shows no signs of slowing as we make our way to 2019." – Ronald Schmelzer
Learning Center
5 trends in AI that shaped 2018
2018 will be remembered as the year self-driving cars finally broke through and hit the roads. That was just one of the most important trends in AI this past year.
AI for IT operations means smarter, safer deployments
The growth of machine learning and other forms of AI for IT operations means security tools that recognize new threats, precisely adjustable cloud deployments that meet but don't exceed resource demands and more.
2019 trends in content management: Personalization, AI
Trends in content management software to watch for in 2019 include AI and machine learning; personalization; open services; big data; and the battle over enterprise market share among Box, Microsoft, IBM, OpenText and Dropbox.
The future of AI technology: 2019 and beyond
The future of AI technology looks bright in 2019, as AI-powered tools are expected to become cheaper and easier to use, and the start of a push toward some form of regulation of AI appears likely.
Salesforce CX, AI, integration tools are 2019 trends to watch
Salesforce CX will likely be a focus for the CRM giant in the coming year, as will new customer data integration potential following the MuleSoft acquisition and AI tools to come. Read what experts and researchers said about what to expect from Salesforce.
Trending Terms
machine vision
deep learning
IBM Watson
AI as a Service
artificial general intelligence
machine learning
Quiz Yourself
Although some parts of the consumer industry are adept at using artificial intelligence apps practically and profitably, most businesses are slow to ________ and implement AI.
A. except
B. accept
Answer