Apr 21 2017 5:21PM GMT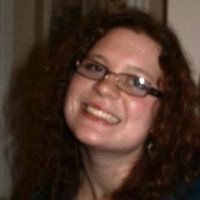 Profile: Kaitlin Herbert
Tags:
The agile test automation pyramid is a graphical strategy guide for implementing automated software testing. The pyramid was introduced by Mike Cohn in his book, "Succeeding with Agile." Continued…
Quote of the Day
"While some amount of evangelizing may be necessary to get started, scaling Agile depends more on ambassadorship and the ability to collaborate to ensure successful delivery of outcomes." – Mark Tonsetic
Learning Center
Running Agile at scale: Three challenges
CEB: Running Agile at scale will require CIOs to rethink how they cultivate product managers, seek funding and deliver business value.
Use Agile software testing principles to plan your tests
Two Agile software testing approaches — testing quadrants and the test automation pyramid — will put you on your way to creating a solid strategy to fully test your applications.
What you need to know about software testing automation
Software testing automation is in full swing. This guide covers testing best practices and the software testing tools needed to move toward automation.
Devising a test automation strategy: Getting started
CIOs, QA directors and project managers have heard about the benefits of test automation, yet often don't know where to begin. In this tip by Agile expert Lisa Crispin, you'll learn the important steps to move your organization forward with a well-planned automation strategy.
Best practices for implementing a mobile test strategy
Learn how a good mobile test strategy can enable faster iterations and time to market. A test automation framework can help implement business goals faster.
Trending Terms
automated software testing
agile software development
unit testing
quality assurance
test-driven development
Writing for Business
According to Mike Cohn, Agile planning ___________ change by recognizing that it will occur.
a. accommodates
b. accomodates
Answer