Mar 26 2018 7:16PM GMT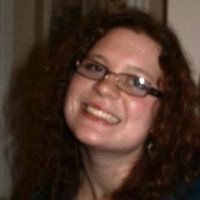 Profile: Kaitlin Herbert
Tags:
Affective computing, also known as AC or emotion AI, is an area of study within cognitive computing and artificial intelligence that is concerned with gathering data from faces, voices and body language to measure and perhaps replicate human emotion. Continued…
Quote of the Day
"Gartner predicts emotion AI systems are becoming so sophisticated that by 2022, our personal devices will know more about our emotional states than our own family." – Bridget Botelho
Learning Center
AI in healthcare spurs advanced uses such as emotional intelligence
AI in healthcare is spawning advanced applications, such as using data about emotion and socioeconomic conditions to personalize care and post-treatment.
IoT enhances customer engagement for brands and marketers
Enhanced IoT capabilities measure customer engagement, allowing businesses to develop richer profiles and create more effective marketing campaigns.
Consumer device boom heralds user interface innovation, says Gartner
Consumers will add more devices to their personal portfolio instead of consolidating, says analyst Gartner.
Beyond Verbal takes on emotions analytics in call centers and beyond
Emotional analytics software vendors say they can diagnose a speaker's emotional state and make course corrections in settings like call centers.
AI technologies have come far, but the road is long
Machine learning is a black art that requires multiple PhDs, money and time but upcoming AI technologies tools could change that.
'Intelligent tutoring systems' use AI to boost student IQ
Carnegie Mellon University's Ken Koedinger makes the case for an intelligent tutoring system in the classroom.
Trending Terms
human-computer interaction
speech recognition
gesture recognition
e-learning
biometrics
ambient intelligence
emotion analytics
Writing for Business
Although some parts of the consumer industry are adept at using artificial intelligence apps practically and profitably, most businesses are slow to ________ and implement AI.
A. except
B. accept
Answer