Mar 22 2017 8:13PM GMT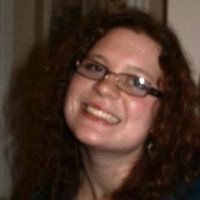 Profile: Kaitlin Herbert
Tags:
Adulting is the assumption of tasks, responsibilities and behaviors traditionally associated with normal grown-up life, along with the implication that the individual in question does not particularly identify as an adult and that acting as one does not come naturally. Continued…
Quote of the Day
"The primary drivers for every previous generation were money and status. For Millennials, it tends to be more relationships and experiences — that's how they keep score." – Scott Degraffenreid
Learning Center
Retaining Millennial employees: What you need to know
Are you committed to retaining your Millennial employees? Learn about the characteristics of Millennials and how CIOs can keep them happy and productive.
Rehab or Reject Problem Employees: When Technical Skills Aren't Enough
CIOs have to deal with troublesome employees from time to time. Learn how to face the problem.
DevOps done right: Why work-life balance matters to digital transformation success
The DevOps practitioners warn enterprises about neglecting the health and well-being of the IT staff responsible for delivering their digital transformation projects.
Forget flex spending, Millennials want a flexible mobile device policy
Millennials are willing to pass over the almighty dollar for a flexible mobile device policy, but is IT ready to adjust to a bring-your-own-device world?
CompTIA recognizes millennials with new community group
CompTIA has announced the CompTIA Future Leaders, a new community targeting the millennial generation in the channel. Future Leaders is the tenth CompTIA community.
Trending Terms
Millennials
job hopper
downsizing
work-life balance
Results-Only Work Environment
Writing for Business
BYOD policies often illustrate a significant ________ between administrators and employees.
A. disconnect
B. disconnection
Answer