Feb 14 2017 7:19PM GMT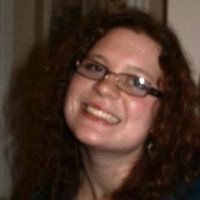 Profile: Kaitlin Herbert
Tags:
Augusta Ada King, Countess of Lovelace, was an English mathematician who is credited with being the first computer programmer. Continued…
Quote of the Day
"The Analytical Engine weaves algebraic patterns, just as the Jacquard loom weaves flowers and leaves." – Ada, Countess of Lovelace
Learning Center
How many SDN programming languages should I know?
Trying to decide which SDN programming languages to learn? Network engineer Will Murrell suggests focusing on Python, Java and NETCONF.
The advantages of turning Agile pair programming into pair coaching
Agile pair programming has a successor: pair coaching. Expert Yvette Francino explores the benefits of pair coaching in an Agile environment.
Ada Lovelace Day – raising awareness of women's achievements in IT
With a programming language named after her, the influence of the world's first computer programmer, Ada Lovelace, has spread much farther than her fame.
Pair programming: Two people, one computer
Pair programming is a practice which has been shown to improve software quality when done well. In this tip, SSQ site editor explores the pros and cons of pair programming and shares some tips for success for this Extreme Programming technique.
Quiz time: Popular programming language list shows changes at the top
Test yourself to see if you know which popular programming language sits atop the tech world. Hint: It's not the same one as a year ago.
Trending Terms
Ada
Analytical Engine
Difference Engine
pair programming
pseudocode
Writing for Business
Leet is a simple kind of code that humans can read, ______ with some difficulty.
A. all be it
B. albeit
Answer