Dec 10 2018 7:26PM GMT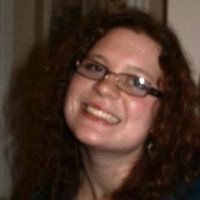 Profile: Kaitlin Herbert
Tags:
Augusta Ada King, Countess of Lovelace, was an English mathematician who is credited with being the first computer programmer. Continued…
Quote of the Day
"The Analytical Engine weaves algebraic patterns, just as the Jacquard loom weaves flowers and leaves." – Ada, Countess of Lovelace
Learning Center
Serverless platforms limit programming language options
There are various serverless platforms available in public cloud, but their support for programming languages tends to be limited. Keep these three best practices in mind as you evaluate your options.
Awakening the potential of IoT with programming languages
To achieve the full benefits of an IoT deployment, says Karina Popova, using a programming language for embedded development and a programming language for web server development is critical.
Quiz time: Popular programming language list shows changes at the top
Test yourself to see if you know which popular programming language sits atop the tech world. Hint: It's not the same one as a year ago.
Test your knowledge of mobile app programming languages
Developers can choose from a variety of mobile app programming languages to build their apps. But it can be tricky to know which programming language to use and when. Developers can put their knowledge to the test with this quiz.
Ada Lovelace Day – raising awareness of women's achievements in IT
With a programming language named after her, the influence of the world's first computer programmer, Ada Lovelace, has spread much farther than her fame.
Trending Terms
Pascal
Charles Babbage
Ada
embedded systems programming
Difference Engine
Analytical Engine
Quiz Yourself
Leet is a simple kind of code that humans can read, ______ with some difficulty.
A. all be it
B. albeit
Answer