Jun 19 2018 8:31PM GMT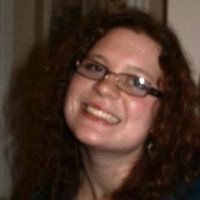 Profile: Kaitlin Herbert
Tags:
Active Directory functional levels are controls that specify which advanced Active Directory domain features can be used in an enterprise domain. Continued…
Quote of the Day
"In a multi-domain environment, nesting is unavoidable. Stick to single domain topologies when possible." – Tim Warner
Learning Center
Organize Active Directory with these strategies
Find the best way to organize Active Directory groups with these pointers to reduce the administrative workload.
Do Active Directory functional levels still matter?
Active Directory functional levels help ensure a certain degree of functionality is retained when different versions of Windows are running on multiple domain controllers.
The top Active Directory tools and techniques for backup and restore
There are many Active Directory tools to ensure backups and restorations of this critical component to your organization.
DCs at sea: Configuring mobile Active Directory domain infrastructures
Working with mobile Windows domains can complicate things, but admins should remember that basic Active Directory principles apply to both mobile and fixed domains.
Monitor Active Directory replication via PowerShell
Monitor Active Directory replication with help from a PowerShell script to avoid an avalanche of issues when domain controller synchronization fails.
Trending Terms
Active Directory domain
domain controller
Active Directory forest
Active Directory Certificate Services
Microsoft ADMT
RODC
Writing for Business
_______ Active Directory enables single sign-on capabilities for Microsoft apps, such as Office 365 and Dynamics CRM.
A. In addition,
B. In addition
Answer