May 31 2018 6:26PM GMT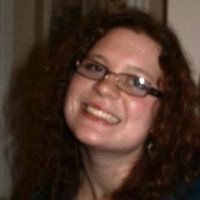 Profile: Kaitlin Herbert
Tags:
An active defense is the use of offensive actions to outmaneuver an adversary and make an attack more difficult to carry out. Continued…
Quote of the Day
"The concept of active defense is based on increasing the probability of an attacker making a mistake and revealing their presence within the network." – Carolyn Crandall
Learning Center
Georgia governor vetoes controversial cybersecurity bill
A cybersecurity bill that would have criminalized unauthorized access to computer systems was vetoed in Georgia this week after strong opposition from Google, Microsoft and other leaders in the tech community.
How does an active defense system benefit enterprise security?
How do active defense systems on private networks work? Here's a closer look at enterprise options for these deception techniques.
Defense-in-depth strategy: Growing cyberthreat intelligence
Active defense-in-depth strategy is needed in cybersecurity. Find out what needs to be changed to improve cyberthreat intelligence and network security.
Active defense: The perils of cybervigilantism
Active defense strategies can be risky — and costly — for businesses, but do the benefits outweigh the downsides? Our #CIOChat participants highlight the hazards of hacking back.
David Neuman: The CISO position and keeping the cloud safe
Before taking a CISO position in the private sector, David Neuman rose up through the enlisted ranks, becoming an officer with global responsibilities.
Trending Terms
critical infrastructure and key resources
cryptojacking
deception technology
counterintelligence
incident response
malware
Writing for Business
A botnet is a group of computers organized to distribute spam or malware — _________ the owners are typically unaware of the fact.
A. though
B. although
C. even though
Answer