Oct 1 2018 7:59PM GMT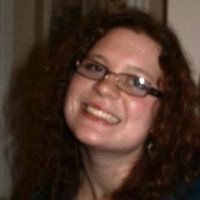 Profile: Kaitlin Herbert
Tags:
Account-based marketing (ABM) is a business-to-business (B2B) strategy that focuses sales and marketing resources on target accounts within a specific market. Continued…
Quote of the Day
"Marketing focuses all of their resources, budget and campaigns against a very specific list of target accounts to directly support the sales effort." – Josh Garland
Learning Center
Comparing the top marketing automation software vendors
Navigating through all the marketing automation software vendors can be tricky. Get a breakdown from experts on market leaders like Eloqua, Marketo and Pardot.
This is the year CRM AI remakes sales automation
The hype behind CRM AI for improving sales automation has been very noisy. Next year will be the payoff, as AI-driven processes become part of everyday workflows.
Salesforce enters account-based marketing space with Einstein ABM
Einstein ABM offers insights on data within Salesforce, but third-party data providers are still needed for full scope.
Is account-based marketing right for your company?
If your company has qualifiers, such as a narrow target market, then account-based marketing might work for you. Here's a close look at eight steps to get it right.
Adobe acquisition of Marketo could shake up industry
An Adobe acquisition could be coming. But while no deal has been confirmed by Adobe or acquisition target Marketo, the potential move could lead to Adobe moving in on the B2B space and, possibly, even Salesforce.
Trending Terms
book of business
marketing automation
content marketing
named account
demand gen
buying signals
Quiz Yourself
I requested copies of the marketing report for other team members and ____.
a. me
b. myself
c. I
Answer