Jul 30 2018 9:43PM GMT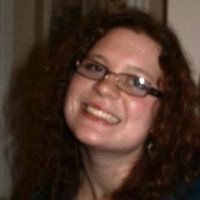 Profile: Kaitlin Herbert
Tags:
Industrial control system (ICS) is a general term used to describe the integration of hardware and software with network connectivity in order to support critical infrastructure. Continued…
Quote of the Day
"DHS said Russian hackers first targeted key industrial control vendors in order to steal credentials and access air-gapped and isolated utility networks." – Michael Heller
Learning Center
DHS details electrical grid attacks by Russian agents
DHS claims Russian agents have performed hundreds of electrical grid attacks, including on utilities that were air-gapped and isolated, with the potential for serious damage.
An introduction to ICS threats and the current landscape
ICS threats have been coming into the spotlight more as attacks happen more frequently. Here's a review of what ICS security threats can really do if successful.
Creators of Trisis malware have expanded their ICS attacks
The group behind the Trisis malware attacks on industrial control systems has been identified as Xenotime, and it is still active, expanding its efforts to companies across the globe, according to Dragos research.
Triton, Industrial control systems, infrastructure attacks, nation-state
The Trisis malware used in an ICS cyberattack in Saudi Arabia in December is thought to have been made by a nation-state actor and has been freely available.
Dragos' Robert Lee discusses latest ICS threats, hacking back
In a Q&A at RSA Conference 2018, Dragos CEO Robert Lee talked about how industrial control systems differ from IT systems and the newest looming ICS threats.
Trending Terms
SCADA
programmed logic controller
IT/OT convergence
ICS security
distributed control system
industrial automation
Quiz Yourself
_______ are common in factory automation, building automation and material handling systems.
a. PLC's
b. PLCs
Answer