Feb 5 2018 6:49PM GMT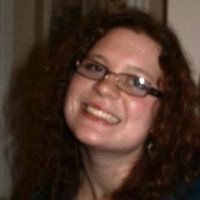 Profile: Kaitlin Herbert
Tags:
5G is the coming fifth-generation wireless broadband technology based on the IEEE 802.11ac standard. Continued…
Quote of the Day
"This year, carriers like Verizon and AT&T are expanding 5G tests in cities across the U.S. and globally. Verizon is also showcasing its 5G development during the 2018 Winter Olympics." – Jean DerGurahian
Learning Center
The sky's the limit with 5G wireless communication
With 5G wireless communication on the way, enterprises look forward to new ways of doing business when 5G fixed and wireless broadband hit the market.
5G wireless technology influences telecom's future
Telecom's future depends on 5G wireless technology to help converge wireless and wireline services and infrastructure.'
AT&T 5G headed for 12 U.S. markets this year
AT&T plans to roll out 5G mobile services in a dozen U.S. markets by the end of the year. But details on the AT&T 5G services were not disclosed.
Promise of 5G wireless evolution dazzles, but is cost justified?
The 5G wireless evolution brings radical change to wired and wireless networking. But despite its promise, operators are looking at an orderly adoption, rather than a forklift upgrade.
New 5G wireless technology trials spark enterprise interest
Next-generation 5G wireless technology will offer faster speeds and increased capacity, and enterprises are planning for how to take advantage of it.
Trending Terms
wireless broadband
802.11ac
4G
LTE
pervasive computing
millimeter wave
Writing for Business
Their plan for public Wi-Fi is somewhat different __________ our plan for extending broadband access.
A. then
B. from
Answer