Jan 8 2019 7:13PM GMT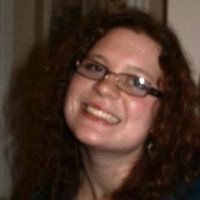 Profile: Kaitlin Herbert
Tags:
Fifth-generation wireless (5G) is the latest iteration of cellular technology, engineered to greatly increase the speed and responsiveness of wireless networks. Continued…
Quote of the Day
"Analysts expect 5G's faster communication time to support fleets of autonomous vehicles, better security cameras and augmented reality (AR)." – Antone Gonsalves
Learning Center
Mobile 5G hype vs. reality in 2019
Hype will likely dominate the mobile 5G industry in 2019. But analysts expect carriers to make progress in developing the next-generation wireless technology and predict unique 5G services will hit the market in 2020.
First 5G smartphones may have massive price premium
Android smartphone brands are already preparing to launch their first 5G handsets, but new technical requirements means they won't be cheap to build, according to analysts at TrendForce.
Understand the basics of 5G wireless networks
5G wireless networks promise to change the enterprise's use of advanced technologies through high-speed wireless data delivery. Here, learn the basics of 5G.
What will drive the 5G revolution?
We are at the beginning of a new era of global connectivity. Tata Communications' Tim Sherwood explains why telcos are investing in 5G to transport larger amounts of data at higher speeds with lower latency.
5G service lifecycle automation may be key to business cases
5G service lifecycle automation is key to making mobile core operations and services efficient, and it offers a path to revenue-producing business cases.
Trending Terms
latency
LTE
millimeter wave
real-time communications
fiber optics
4G
Quiz Yourself
The seminar covered an introduction to the _________ wireless protocols.
a. principal
b. principle
Answer