Jun 20 2018 8:34PM GMT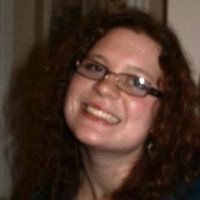 Profile: Kaitlin Herbert
Tags:
Fifth-generation wireless, or 5G, is the latest iteration of cellular technology, engineered to greatly increase the speed and responsiveness of wireless networks. Continued…
Quote of the Day
"Some of the infrastructure for fifth-generation wireless seems certain to be deployed, but most 5G features that get vendor and media attention are still waiting for a solid business case to provide a return on investment." – Tom Nolle
Learning Center
Carrier cloud needs 5G wireless networks, other drivers for success
The carrier cloud is needed to complete a variety of software-based networking efforts, but it's unclear how it will get deployed. Adoption of 5G wireless networks can drive carrier cloud deployment, but in the nearer term, video streaming and network industry competition can help get the job done.
Understand the basics of 5G wireless networks
5G wireless networks promise to change the enterprise's use of advanced technologies through high-speed wireless data delivery. Here, learn the basics of 5G.
The role of SDN in 5G technology and the WAN: Can it scale?
The use of SDN in 5G technology could expand if network operators find it scalable enough to work in 5G, metro networks and even the WAN. If not, 5G could move on without it.
What will drive the 5G revolution?
We are at the beginning of a new era of global connectivity. Tata Communications' Tim Sherwood explains why telcos are investing in 5G to transport larger amounts of data at higher speeds with lower latency.
5G service lifecycle automation may be key to business cases
5G service lifecycle automation is key to making mobile core operations and services efficient, and it offers a path to revenue-producing business cases.
Trending Terms
latency
LTE
millimeter wave
real-time communications
fiber optics
4G
Writing for Business
The seminar covered an introduction to the _________ wireless protocols.
A. principal
B. principle
Answer