Oct 18 2018 4:49PM GMT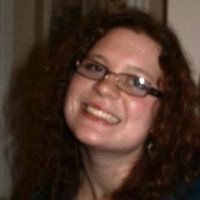 Profile: Kaitlin Herbert
Tags:
3Vs (volume, variety and velocity) are three defining properties or dimensions of big data. Continued…
Quote of the Day
"Industry experts typically classify big data using the 3Vs model: volume, variety and velocity. This categorization holds up whether your business handles enterprise applications with large data sets or whether it's a consumer-facing startup with tens of thousands of users for your social app." – Twain Taylor
Learning Center
3 ways to prep microservices applications for big data
Big data management is a complex task, especially with distributed microservices applications. But by thinking carefully about database structuring and management, application management teams can get a handle on that task.
Beat the challenges of predictive analytics in big data systems
Doing predictive analytics in big data environments creates a unique set of challenges, but also presents opportunities to those who are ready to handle them.
Big data trends: What enterprise architects need to prepare for
Progress Software's Jesse Davis says now that the notorious 3Vs have been tended to, big data trends include moving toward inquiry, insight and innovation.
Big data analytics: New patterns emerge for security
Will big data and predictive analytics really make security better? With data scientists in short supply, solution providers work on big data analytics tools for enterprise users.
Cloud-based applications must deal with quirks of big data
Developers need to add veracity to volume, velocity and variety (the 3Vs of big data) when creating cloud-based applications. All four factors are crucial for business agility.
Trending Terms
big data management
big data analytics
small data
IoT analytics
enterprise data hub
SnapLogic
Quiz Yourself
Information extraction is a process intended to pull meaningful data from noisy text without making _________ changes in the author`s intended meaning.
a. substantial
b. substantive
Answer