Aug 16 2018 5:04PM GMT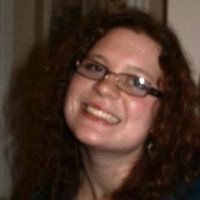 Profile: Kaitlin Herbert
Tags:
3D XPoint is memory storage technology jointly developed by Intel and Micron Technology Inc. The two vendors have described the technology as filling a gap in the storage market between dynamic RAM (DRAM) and NAND flash. Continued…
Quote of the Day
"3D XPoint memory technology promises significantly lower latency and greater endurance than NAND flash memory, which has become prevalent in the data storage industry." – Carol Sliwa
Learning Center
Storage class memory advances could be a game-changer
As memory continues to outpace flash storage developments, advancements in storage class memory could be the answer to modern memory woes. Learn how SCM works and what it means for the future of computing.
NAND flash shortage end could lead to dramatic price drop
NAND flash shortage is on the verge of ending after two years. Chip prices could drop significantly, semiconductor analyst Jim Handy predicted at Flash Memory Summit.
Intel, Micron end 3D XPoint memory joint development
Intel and Micron plan to cease their joint development of ultrafast 3D XPoint memory technology in 2019, once they complete work on the second generation of their high-performance technology.
How NVMe technology will rock the enterprise storage boat
NVMe technology changes how storage connects to servers and moves storage closer to the CPU, reducing latency and improving performance. It has great promise, but what challenges will businesses face to adopt the new storage protocol?
The latest on emerging memory technology
Emerging memory technology aims to provide a single type of memory for both storage and computing. Nonvolatile techs will win the day.
Trending Terms
DRAM
NAND flash memory
phase-change memory
P/E cycle
non-volatile memory
DIMM
Quiz Yourself
This isn't a problem for most organizations today, but potential storage limits should ________ be considered when planning a new gateway deployment.
A. always
B. all ways
Answer