Aug 14 2019 3:57PM GMT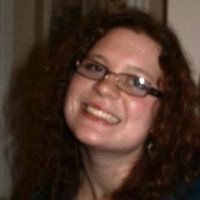 Profile: Kaitlin Herbert
Tags:
The 3-2-1 backup is a reliable recovery methodology for ensuring that data is protected adequately and backup copies of the data are available when needed. Continued…
Quote of the Day
"Off-site backup has always been a key piece of the 3-2-1 Rule of Backup: three copies of data, on two different media, with one of the copies off-site." – Nick Cavalancia
Learning Center
Protect backups from ransomware and other security risks
Backups are an excellent way to return enterprises to a known good state. That's why it's essential to secure and protect backups from ransomware and other security risks, whether man-made or natural. Learn how to align your backup and security strategies for better protection and recovery.
Veeam backup software preps for NAS, more ransomware protection
Veeam backup software takes on NAS and ransomware. The data protection and management provider has also shifted to a subscription-focused licensing model.
Does multi-cloud backup have a future, or is it hype?
Is multi-cloud backup worth the hype? Many businesses see its value, but it may not be a major concern for yours. Looking at it from a few different perspectives could help you decide.
5 biggest data backup mistakes — and how to avoid them
Data backup mistakes can be ruinous. For example, what if you have only one backup copy and ransomware gets in? Explore how to avoid common errors to protect your business.
What is the difference between cloud backup and off-site backup?
We delve into the cloud backup vs. off-site backup argument, and outline the four areas you need to consider when creating a strategy that will enable you to recover your data if a disaster strikes.
Trending Terms
data backup software
cloud backup
cloud storage
continuous data protection
full backup
cloud-to-cloud backup
Quiz Yourself
Continuous data protection offers recovery options _______ are simply not possible with a traditional backup system.
a. that
b. which
Answer