Dec 27 2017 9:21PM GMT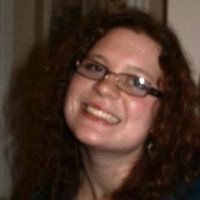 Profile: Kaitlin Herbert
Tags:
Blockchain is a type of distributed ledger for maintaining a permanent and tamper-proof record of transactional data. Continued…
Quote of the Day
"I predict that Blockchain will prove to be the architecture for machine-to-machine (M2M) transactions and allow a surprisingly diverse number of internet-connected devices to exchange currency autonomously, as well as data." – Margaret Rouse
Learning Center
2018: The year blockchain, AI and IoT technology converge
Blockchain, AI and IoT will start working together in a seamless ecosystem, and the result is a more connected, more efficient and more secure world.
Blockchain for Dummies
In this excerpt from chapter five of 'Blockchain for Dummies,' author Tiana Laurence covers Ethereum, decentralized autonomous organizations and smart contracts.
Blockchain for IoT extends beyond ensuring security
Though often associated with security benefits, the use of blockchain for IoT extends far beyond keeping an IoT environment safe.
IT goals for 2018: Five CIO must-dos
There are a number of new and interesting technologies that deserve a look. We are looking at blockchain to overhaul our approach to identity management and data privacy.
CIO playbook for 2018: Leading analysts break down the trends
What's in the 2018 CIO playbook? Ten leading analysts lay out the top issues: Read what they say about cloud consolidation, networks, API management and more.
Trending Terms
distributed ledger technology
digital currency
Bitcoin
consensus algorithm
alt coin
smart contract
programmable economy
machine-to-machine
Writing for Business
Our company is using Blockchain to document ____ funding for green initiatives.
a. its
b. it`s
c. its'
Answer